A while ago the cast and crew of
House, M.D.
shot segments of a two-part episode in the living room, kitchen, bathroom and ledge of the penthouse.
Jim posted a screenshot of the episode on his blog
and here, finally, are the shots I took.
This is the hallway after the anteroom/entrance to the penthouse. They used it to hold some of the air conditioning equipment needed to cool the place down while shooting.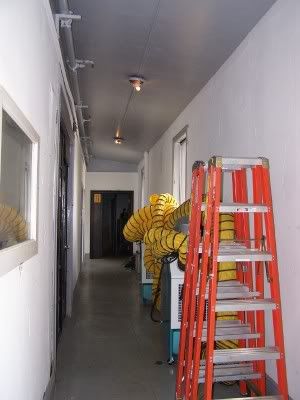 They painted this awful green color that really pops on television, but looks awful in daylight. This is the entrance to the main set, our living room.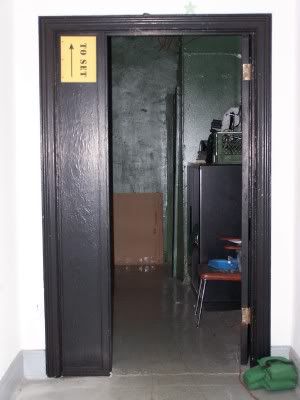 For the episode, the penthouse was transformed into a filthy cop's apartment. This is one of the bathrooms, with the addition of a fake sink and toilet and painted to look like a moldy bathroom.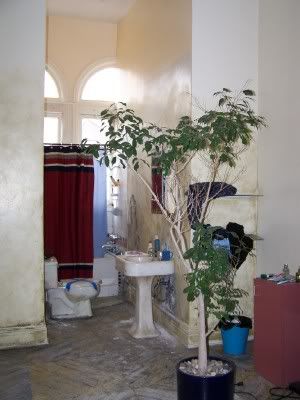 This is the kitchen, transformed into a nightmare.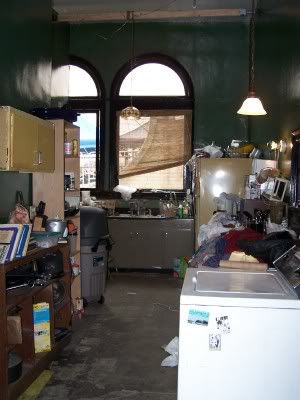 Two shots of the living room, taken from opposite ends. They wanted to use my bar for the set, so they slipped me some paper and here it is below.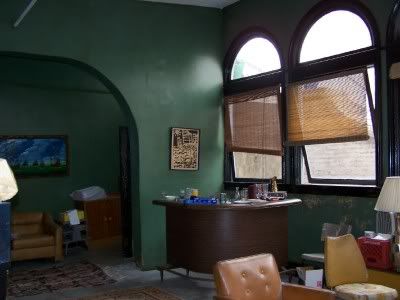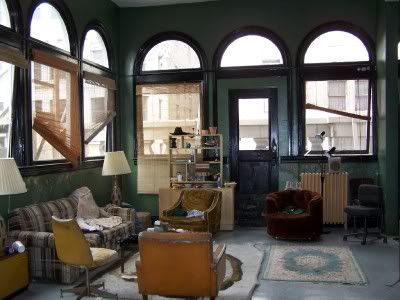 The roof was jammed with all sorts of equipment.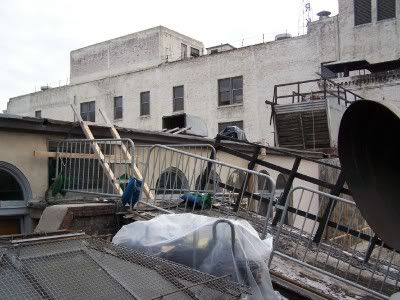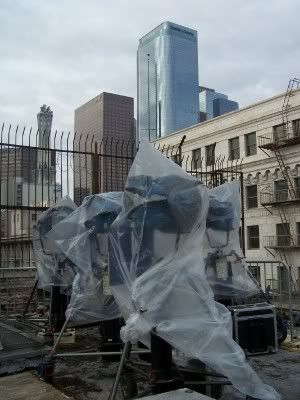 Nice view, don't you think? I'll be posting more pics of the penthouse during one of our Sunday night loftmates and friends dinner. That way you can see how we really live, and not the television version of the penthouse.