Downtown was crazy this weekend.
Jim took more pictures
of the Spiderman 3 setup on Friday morning before he left for Vegas. I didn't go to SF after all, so on Friday night Skip (my site representative for the
House, MD
shoot) and I went to
Banquette
for dinner and to check out the action. It felt like all downtown residents were out and about in the Old Bank District, I kept running into people on the streets.
This is what we saw on our way to dinner: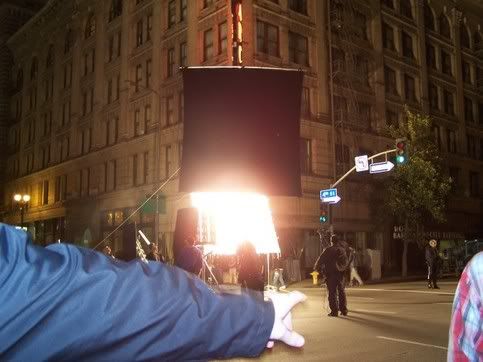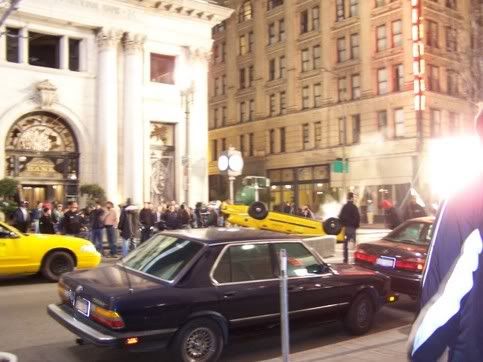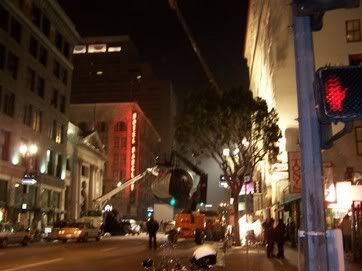 Skip really likes the vibe downtown and is now looking for a place. So after dinner, I took Skip to
Cole's
to introduce him around.
I See Hawks In L.A.
was playing that night, so it was full of regulars and fans. It was so nice to see Ali, Kristin, Allan and the rest of the gang. But I was beat, Skip had to be up at 7am to let the House production staff into the penthouse, and I had to meet bigshot producer again, so we called it an early night.
We walked back towards the Spiderman 3 filming, just to check in before going to bed. This is the view facing North on Main at 5th Street.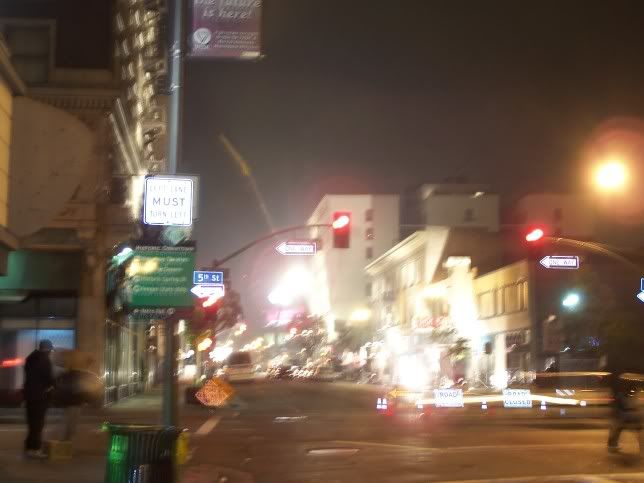 Nothing new, but we passed by
Bar 107
on the way home. There was a midget dressed in a Spiderman outfit outside, climbing up a light pole. He didn't want to pose for pictures until I slipped him some much-deserved cash. Then he climbed into action:
Spiderman Midget scales downtown wall outside Bar 107.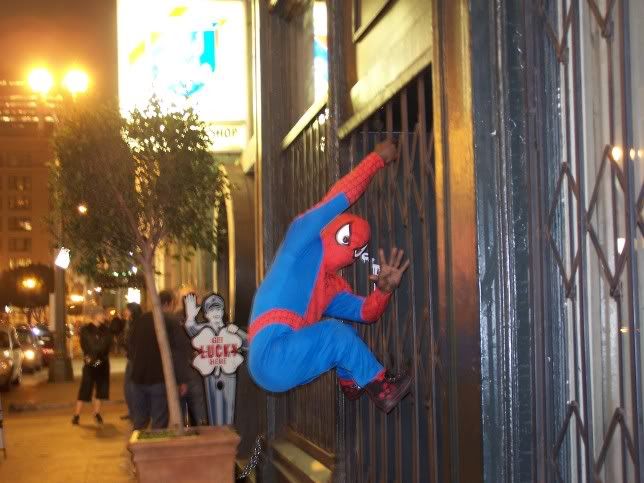 Skip asked Spiderman Midget if he could climb up on top of his back. He refused and said, "No, I have something better for you. But you have to trust me." Then he dropped down in-between Skip's legs, then boosted him up on his shoulders. Here he is getting a piggyback ride from the Spiderman Midget. You can't tell from this picture, but Skip's feet are only about a foot off the ground.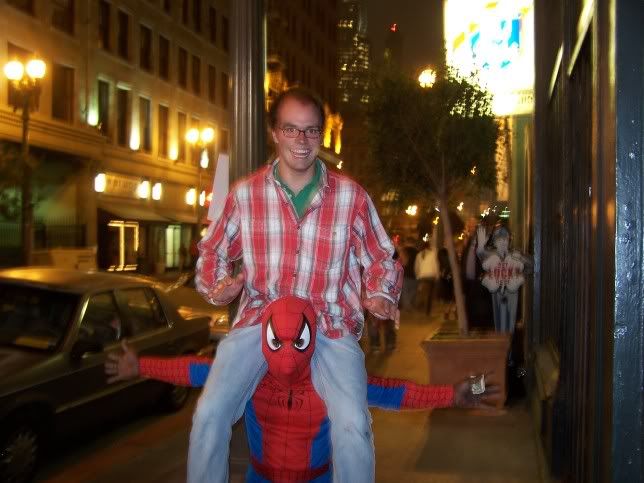 I was laughing so hard I couldn't hold the camera still as the Spiderman Midget climbed up a light pole.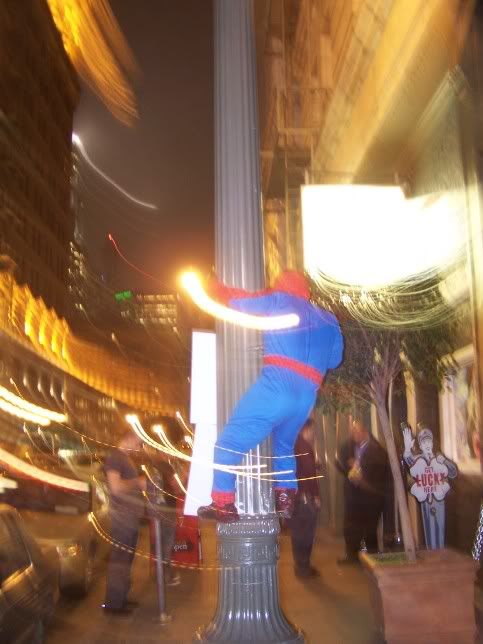 Every downtown film shoot should have its own midget.