Loftmate Lucas celebrated a birthday a little while ago and we had a special Sunday night loftmates and friends dinner for him.
This is the view looking into the penthouse from our roof.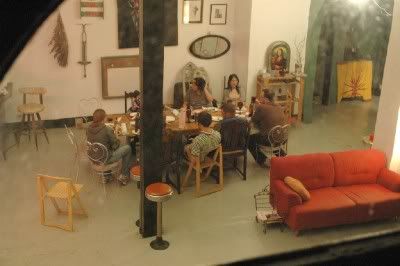 Tim loves to grill meat and is a wonderful cook. This is most of the dinner party, enjoying dessert.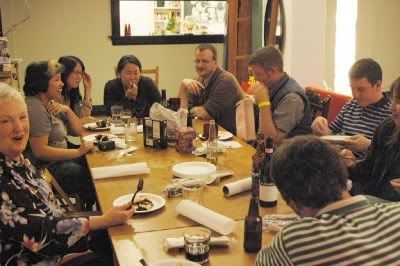 I don't know who gave him the candy underwear, but I think it was Lucas' favorite present.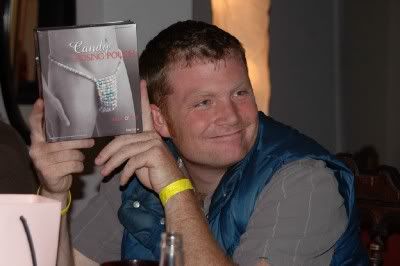 I loved Jim's reaction to the candy underwear.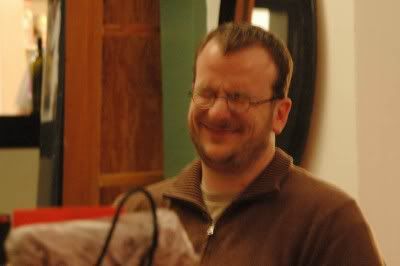 After dinner, we gathered for drinks in our living room and checked out the downtown skyline.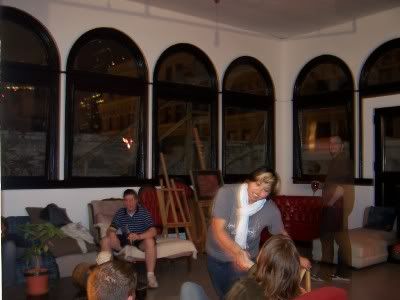 Someone is enjoying the view from outside, on our roof.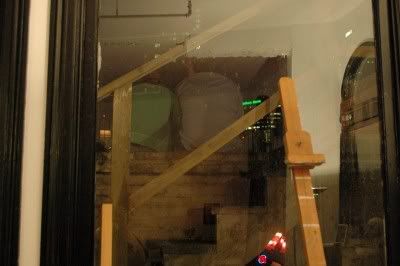 Here's loftmate Tim and his girlfriend Bethany enjoying a laugh and a tender moment on the roof.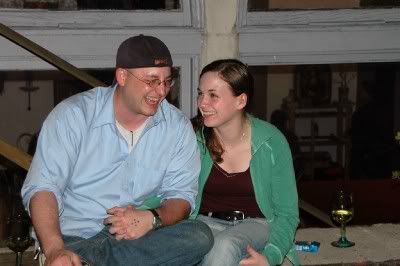 Skip and Lucas share a laugh and a tender moment.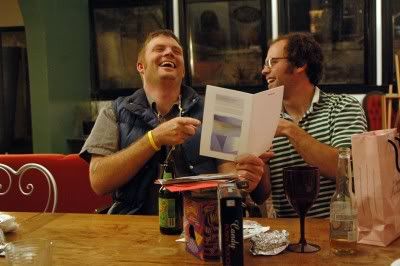 That's all I have from that night, but I'm sure with summer here, there will be more Sunday night dinners, more pictures and more laughs to come.