After last night's tenant meeting, we went to
Banquette
for dinner and drinks. We were sitting there enjoying our sandwiches when Bob asked, "Did you see that guy in the cowboy hat with the Viagra jacket walk by?" I must have been really into my sandwich (get the Bird, it's sooo good) because how else could I have missed that? Then he walked back in to survey the baked goods at the counter and I snapped this: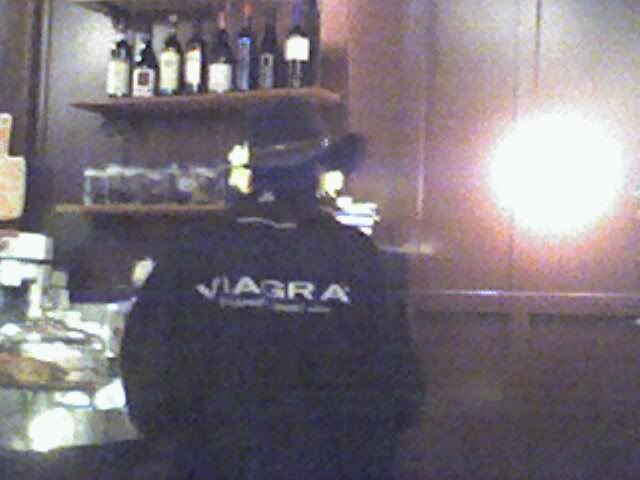 Viagra jacket, cowboy hat? I had to find out what this was all about. So I chatted him up and that's how Kennedy Dotson, cowboy, poet, Arkansas booster, and self-avowed friend of Bill and Hillary Clinton came to sit at our table telling us his life story.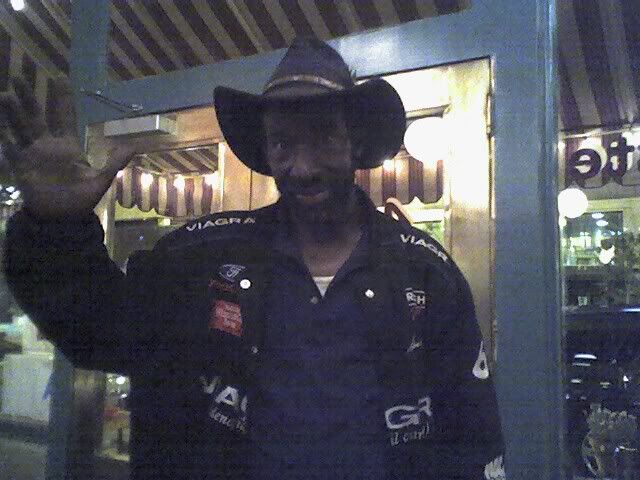 Kennedy had to get going, he is leaving on Sunday, going back to Arkansas. But he was happy to pose here in-between loftmate Bob and new loftmate (and very talented Reuters photographer) Lucas.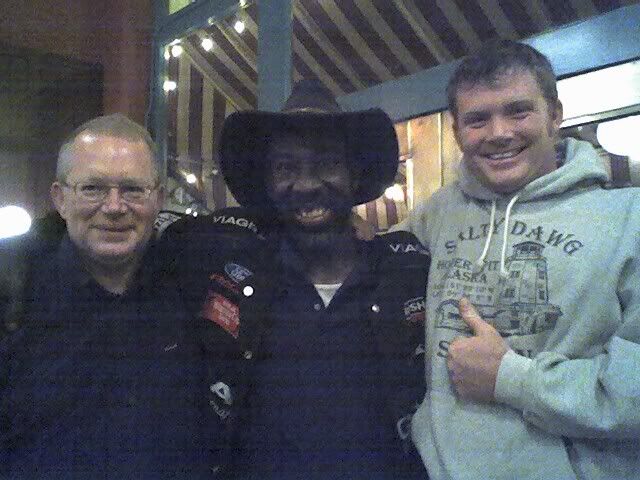 I love this neighborhood. More fun than a barrel full of monkeys.