Dreamgirls was filming in my building last week.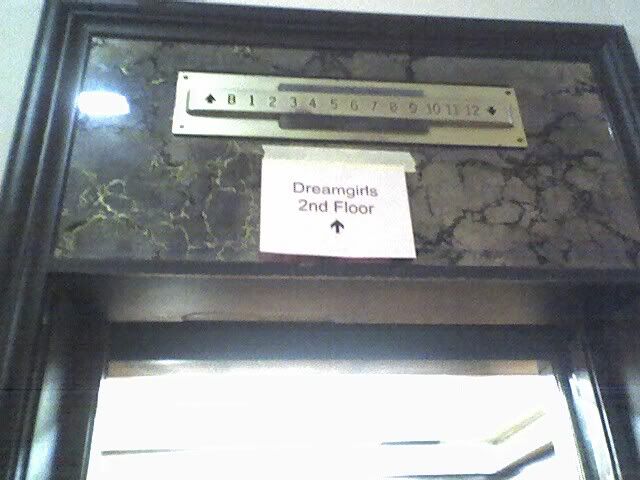 They were filming in a lot of different locations downtown. I think
Jim
snapped a few pics of base camp at 3rd & Main and at the hotel kitty corner from his window, but I don't think he's posted them yet.
The crew seemed nicer than most. Normally, if they're rude to the residents, someone defaces their wayfinding signs. But these remained intact. A few months ago, one production crew "lost" a laptop and posted signs in the elevator offering a $300 reward, no questions asked. That was promptly defaced. I wish I had taken a picture of it. It went a little something like this:
LAPTOPDANCER LOST!
$300$30,000 reward for safe return
For more details, PUsee or call production crew
I didn't say there was a brain trust living in my building, but sometimes they can be amusing.
Sadly, there were no Eddie Murphy, Beyonce, or Jamie Foxx sightings last week.