After leaving Club 33, Jim and I zoomed up to the
Griffith Observatory
. As Jim mentioned on
his blog post
, Mack Reed of
LA Voice posted some great shots
of the newly-renovated Observatory. But Mack took daytime pics and we were there at night. I got up on the roof to check out the telescope and the view took my breath away.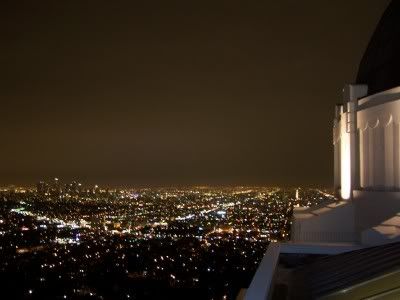 Our friends Helena and Garen came with us and we were the only ones on the shuttle from Hollywood & Highland. I was concerned that the place would be swarmed, but having the entire shuttle to ourselves was only a harbinger of things to come. There were very few people, I guess everyone wanted to see the Observatory by the light of day.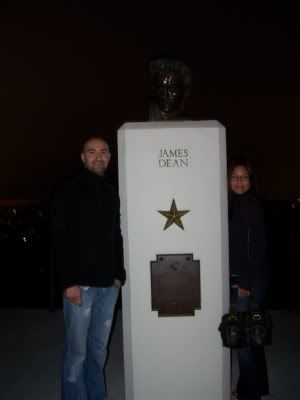 After taking a gazillion photos, I looked for the telescope.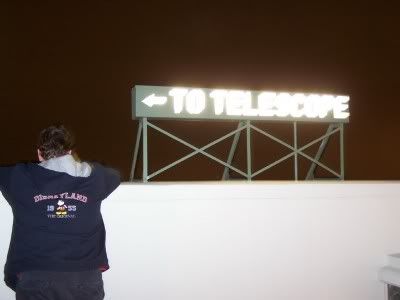 Found it. They moved the dome around while we were in there and I chatted up one of the staffers. He seemed kind of bitter, griping here and there about the current management of the Observatory, but he answered all my dumb questions and was really passionate about his work. Then I checked out the pendulum, but mostly I eavesdropped on the staffers.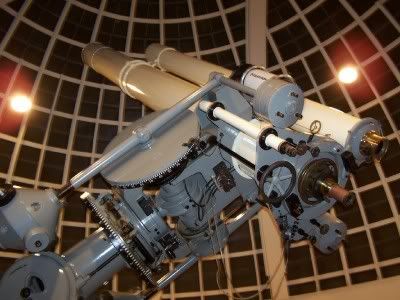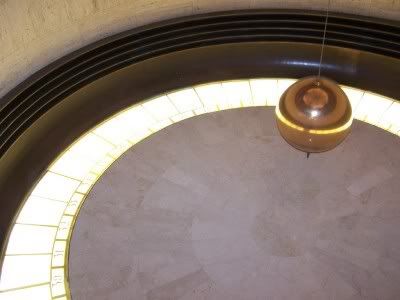 Hey look! Saturn and Uranus! (
I know, I'm a child.
)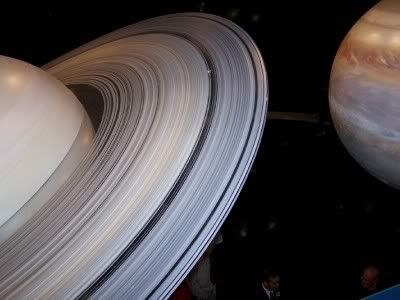 Make your reservations
asap, they did a nice job on the place. I know I'll be back.