Jim already posted something on his blog
about our busy Sunday, hopping from the exclusive, members-only Club 33 in Disneyland to the Griffith Observatory, to catching the fountains at the DWP Building on our way home. These are my Club 33 pics: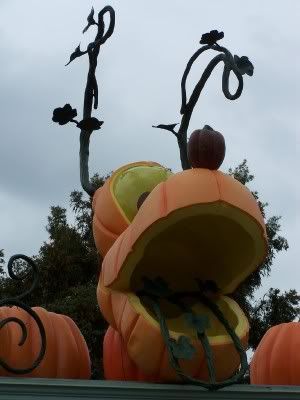 It was pretty crowded because of Disney's Halloween Time and their Haunted Mansion Holiday, but my friend Berda was celebrating her 25th anniversary of working for SBC and I had never been to Club 33 before, so I was really excited to check it out, crowds be damned.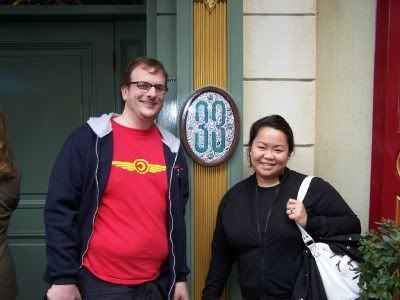 We were in the dining room at the top of the landing, right next to the elevator.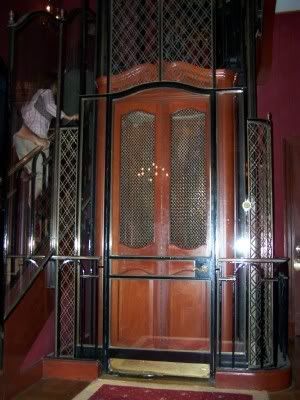 The waiter was nice enough to keep my champagne glass filled. The buffet was chill, they had all-you-can-eat lobster, crab and shrimp, which came in handy because we were surrounded by members of the
Lemon-Butter Club
, and a great dessert buffet, too. Balconies lined one side of our dining room and we could look out over New Orleans Square, the other walls had framed photographs and memorabilia.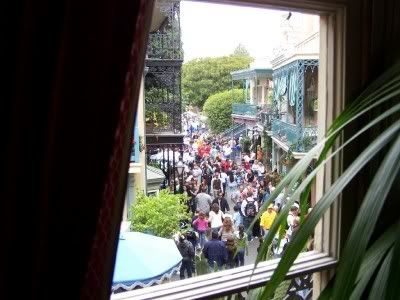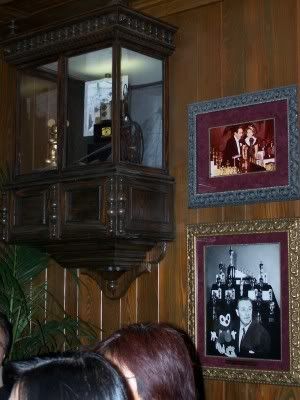 The toilet was weird. I was told it was shaped like a throne. Not so much.
Thanks again to Berda for the invitation to a great lunch at Club 33 and congratulations on your anniversary!