This past Saturday, the astrologist celebrated his birthday with a pool party at the
Standard Hotel
downtown.
Jim
and I picked up photographer and loftmate Lucas at the penthouse, then took a leisurely stroll to the Standard. It was much too hot to move with any sort of speed.
As soon as we go there, we made ourselves comfortable in a pod. Basically, it provided shade and we could lounge around in a very cool, waterbed of sorts. Once situated, I didn't want to move, so I depended heavily on the waitstaff and the kindness of those sharing my pod to keep me drunk. It was quite a scene so I took a few pictures, all from the relative comfort of the pod.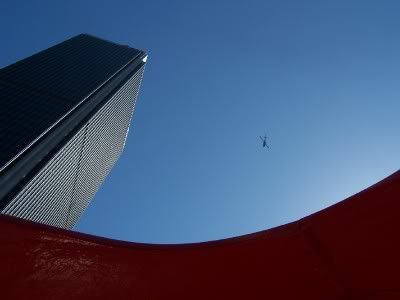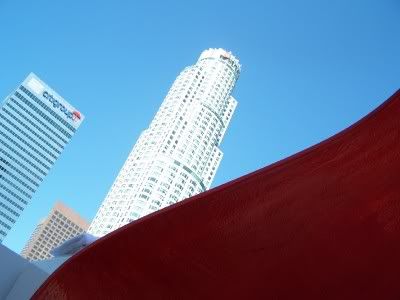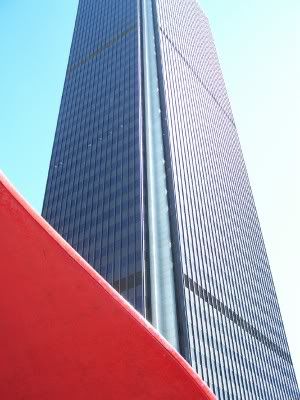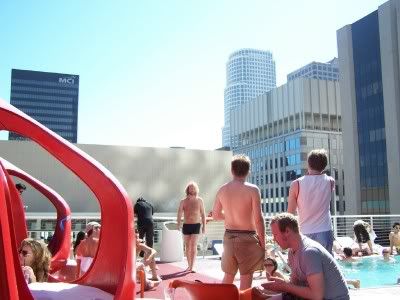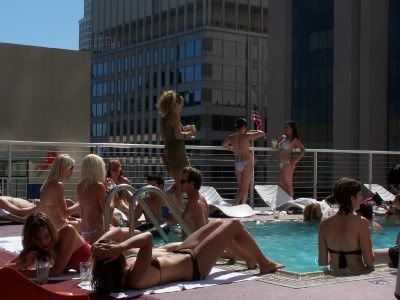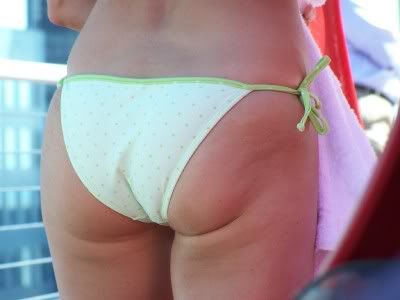 I didn't realize there was a gift-giving theme. Most of the presents the astrologist received were of the blow-up variety. Here's a picture of him blowing a pig.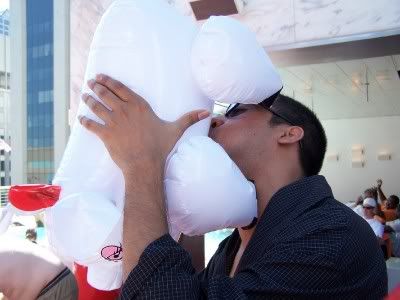 Stephanie (the former Pat Benatar look-alike), Lucas, Jim and a waitress look on, speechless.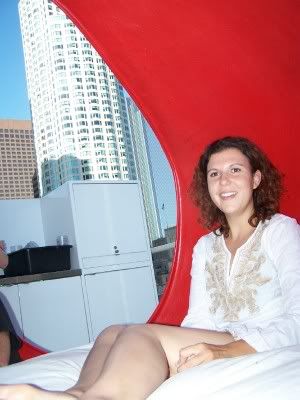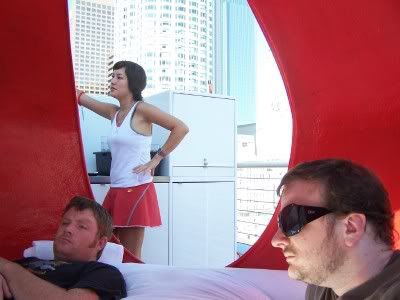 It seemed like everyone was on their cell phones. Typical.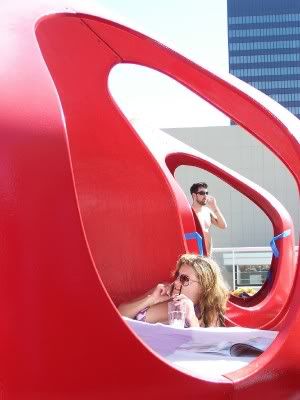 Doesn't Jim look tres Hollywood in this pic?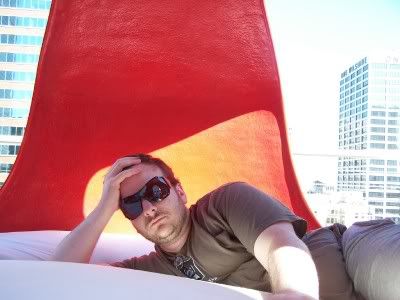 Afterwards, we had a bite to eat in the restaurant downstairs, then it was on to
Crewest
for some gin and juice, turntablists, and hip-hop artwork. The rest of the birthday party went on to watch
Repo Man
at the
Hollywood Forever Cemetery
, but we went to
MOCA Nightvisions
for the
Rauschenberg show
and to catch DJ Aoki and Kid Millionaire, but the highlight was watching lesbians make out by the fountain for a few hours.
Now it feels like summer is really here.