But mostly film crews and photographers just like to shoot there.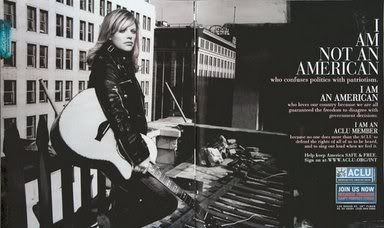 I don't remember when this was shot, but I remember wanting to stay home that day and tell Natalie Mains how much I loved what she said about GW Bush. If a film crew is going to inconvenience me and my roommates, then I'm glad it was for the ACLU and Natalie Mains.
This is another shot of my roof, another angle and without Natalie. One of my roommates makes a point of watching the sunset every night from our roof. Last night's sunset was beautiful, but I was too lazy to go onto the roof and just watched from my kitchen window while I waited the thirty seconds for my salsa con queso to hit the right temperature for dipping.