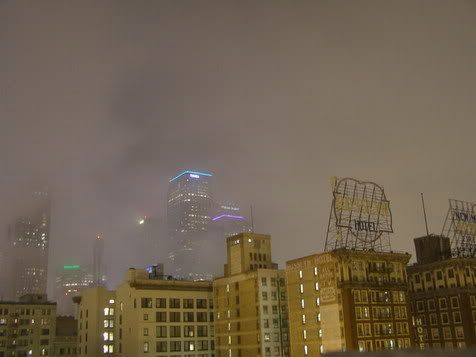 Happy New Year! The picture above is the view from my friend Adam's downtown penthouse on New Year's Eve. He threw yet another fabulous party and I'm so glad I didn't do the
Giant thing
, or anything else I considered doing that night.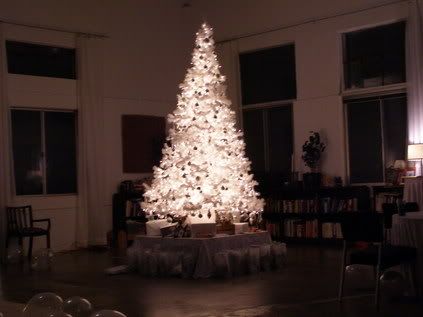 This is Adam's tree. Looks pretty, but if you look closely you'll see a glimmer of perversity...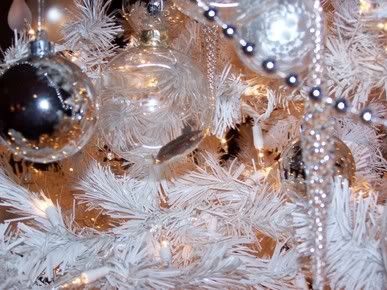 Dead roach nestled in the ornament...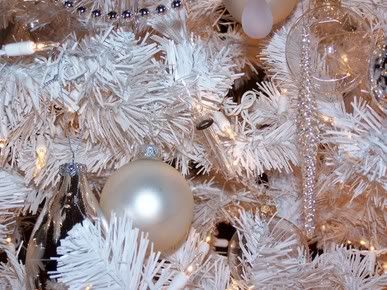 Crackpipes twinkling as they hang from the tree...
I'm so glad 2005 is over because it sucked hard.
X
somehow found his way back into my life. We spent Christmas eve and morning together, and that was nice. But he stumbled with the NYE festivities, which is why I was kissing a really hot young buster at midnight instead of him. BTW, god bless 24-year-olds! Bless their firm young bodies and the cute things they say - they say the darndest things! This particular one said to me, you know, I forget what he said but I'm sure it was just adorable.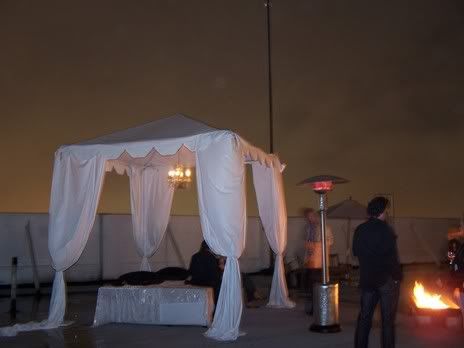 Such a romantic setting...
At midnight, we simulated the Times Square ball drop with a disco ball illuminated by many flashlights being lowered from the flagpole. Hilarious.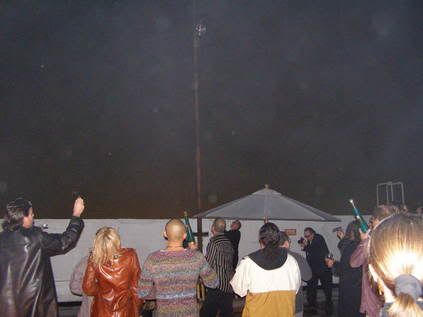 I brought bags of party popper guns that fire off streamers, confetti, and make a loud bang. They were like $1 apiece in the Toy District so I bought out their entire inventory. Some kid pointed it at her eye and squeezed the trigger. At least she got that right, squeezing instead of pulling. She was okay, but her mom lost her mind.
The only big disappointment of the evening was that Ali wasn't there. The night before New Year's Eve he was "escorting" a belligerent drunk out of
Cole's
(not me) when he slipped on the stairs and fell, breaking his elbow. Ouch. Ali, we're all sending good wishes your way. I hope you feel better and heal fast because your birthday is coming up (January 12th) and my friend, we are going to celebrate.